Space Virus GOAP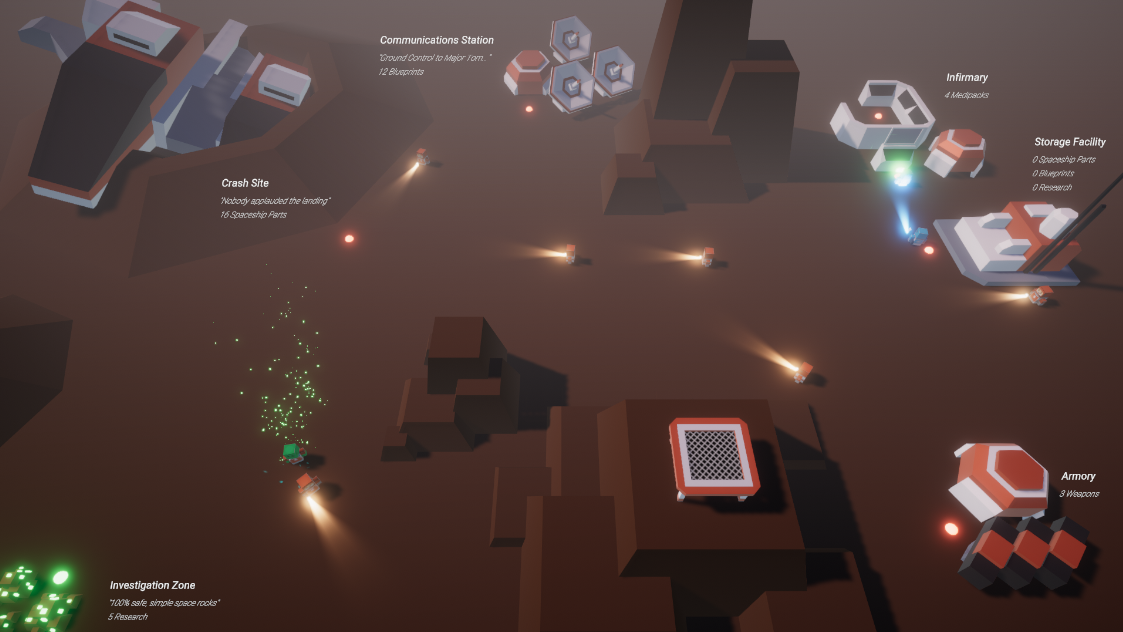 Space Virus GOAP
AI GOAP where space troopers must survive the terrible zombie space virus.
A study about AI GOAP systems and its implementation in Unity. You can play around with the agents and the resources to see how the whole situation develops.
You will find the following agents:
Crew member, whose goal is to find resources.
Doctor, whose goal is to create Medipacks via resources.
Soldiers, when a crew member is scared it will go to the armory to equip his soldier gear to protect himself from the danger.
Zombies, crew members can become infected by the space virus and will try to infect the rest of the population.
Download
Click download now to get access to the following files:
Space Virus GOAP - Source code